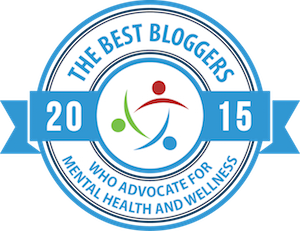 With over 152 million blogs in the world today and more than 3.5 million blog posts published every single day, there's no doubt that bloggers have enormous influence in our lives.
We still have so far to go to reduce the stigma of mental illness and increase education about effective treatments, yet there are many bloggers who are writing about their own personal experiences of mental health issues and sharing helpful information and knowledge to improve the mental wellness of their readers.
Australia Counselling decided to search the internet for the best bloggers throughout the world who advocate for mental health and wellness. So here are our top 35 bloggers (in no particular order).
Calmerry is an online therapy platform that connects clients with licensed professionals for therapy sessions. Their blog provides additional value and serves as an invaluable resource for anyone looking for support in their journey toward better mental well-being. Calmerry blog is a safe and inclusive space to help readers find comfort, support, acceptance, resilience, and balance in their lives.
On the blog, readers can find expert strategies from mental health professionals, insights from researchers of diverse backgrounds, and evidence-based information from mental health advocates who know what it's like fighting the stigma and living with certain conditions. From self-care tips to effective coping strategies for depression, stress, anxiety, relationship issues, parenting, and more – everyone can find the information that resonates with them.
Each article is individually illustrated. And they're also available in audio versions so that all readers, regardless of visual ability, can listen to them on the go. Additionally, the blog offers worksheets, mental health tests, and infographics that people can incorporate into their mental health routine. 
Visit their blog at https://calmerry.com/blog/
Kerry Sackville is an Australian author, columnist, blogger, speaker and social media expert. Kerri is the author of When My Husband Does The Dishes… (Random House Australia, 2011) and The Little Book Of Anxiety – Confessions From A Worried Life (Random House, 2012). Kerri is a columnist for Prevention magazine and Practical Parenting magazine, a regular guest columnist for Sunday Life magazine, and was a featured columnist for The Hoopla. She is passionate about mental health and has written much about anxiety and the trials and tribulations of maintaining mental wellness while dealing with the challenges of everyday life. Visit her blog at www.lifeandothercrises.blogspot.com.au
AnxietyGuru.Net is a blog that was born out of Paul Dooley's passion to help those that struggle with anxiety, panic and depression. Paul lived for over 10 years with general anxiety disorder where he was panicked, depressed and consumed with fear about the future. In this blog he explains anxiety disorders from an empirical perspective and explains all possible modes of coping with them. He is generous in sharing all his knowledge of what he knows about the debilitating effects of anxiety. Visit his blog at www.anxietyguru.net
Lisa Brookes Kift is a Marriage and Family Therapist (MFT) in private practice working with individuals and couples in Marin County, California. Lisa is the founder of Love and Life Toolbox and creator of Therapy-at-Home Workbooks®, a do-it-yourself, therapist guided, counselling alternative for couples.  Lisa has written extensively about topics related to marriage, relationship and emotional health. Lisa is an in-demand speaker in the media and has been interviewed by CNN, The New York Times, MensHealth.com, The Huffington Post and many other publications. She has the ability to present complex psychological concepts in an easy to understand way with lots of simple and practical tips for her readers to improve their relationship and overall emotional health. Many of her readers love her transparency in writing about her life as a therapist and her passion for helping people. Visit her blog at www.loveandlifetoolbox.com
Romana Bowd has been working as a psychologist for over 15 years. This has included working in hospitals, community health, community corrections, community organisations such as Lifeline and the Domestic Violence Resource Centre and now has had her own private practice for over 10 years. Romana has also worked as a research officer and an academic researcher and tutor at the University of Queensland and Queensland University of Technology in health promotion and health education for over 20 years and has continued her professional development by achieving her PhD in e-health (telehealth) and communication and relationship building. She writes about a wide range of mental health issues and provides helpful advice and information on how to improve your mental wellness and overall wellbeing. Visit her blog at Visit her blog at www.romanabowdpsychology.com.au/blog
Ellen Jackson is a Melbourne Psychologist, author and mum. Melbourne-born, she spent most of her 20s and 30s in Sydney and now lives in Ballarat. The purpose of her writing is to inspire and sometimes to challenge. Her practical and helpful mental health tips and advice are a result of her living a busy and varied life. In her own words she says, "I teach, coach, consult, write, attend meetings, write some more, hang washing out, do school pick up, post pictures on Instagram, and read. I share my home with one big boy, two little ones, a cat, two chooks and anyone who happens to swing by for a visit. Visit her blog at www.potential.com.au
Dr Sarah McKay is a neuroscientist and writer, and the founder of Your Brain Health. She is originally from Christchurch, New Zealand and won a Wellcome Trust scholarship to complete a MSc and PhD at Oxford University after finishing her degree in Neuroscience at Otago University in New Zealand. She spent her time at Oxford learning the fine art of electrophysiology, examining the neuroplasticity of the developing brain, and entering science-writing competitions. She is passionate about improving brain health and mental wellness. Her blog shares cutting edge research, developments and information in reader-friendly terms, along with practical and helpful advice for those suffering from mental illness. Visit her blog at www.yourbrainhealth.com.au/blog
A leader in mental health awareness, Graeme is one of Australia's foremost experts on how to help individuals and organisations thrive.  He is passionate about helping organisations learn that adversity is an important part of becoming great, once they can discover the right mindset to be able to bounce back.  He has interviewed about 5000 people to find out what best helps people and organisations to bounce back after experiencing a setback. Having spent most of his life as a senior executive for organisations like Johnson and Johnson, Pfizer, Morgan and Banks, and AT Kearney, Graeme Cowan's life hit a seemingly insurmountable roadblock in 2000, when he was diagnosed with severe depression. Five years and numerous hard set-backs and decisions later, Graeme emerged not only with the bestselling book Back from the Brink: True Stories and Practical Help for Overcoming Depression and Bipolar Disorder to his name, but also with a new attitude towards the traditional ways that companies and individuals approach adversity. His comprehensive blog shares tips, research and advice about resilience, mental wellness, leadership and organisational diversity and change. Visit his blog at www.graemecowan.com.au/blog
A professor of Psychiatry in Wales, David studied medicine in Dublin, and at Cambridge University. He is a former Secretary of the British Association for Psychopharmacology, and has authored more than 150 peer-reviewed articles, 200 other pieces, and 20 books, including The Antidepressant Era and The Creation of Psychopharmacology from Harvard University Press, The Psychopharmacologists Volumes 1-3 and Let Them Eat Prozac from New York University Press, and Mania from Johns Hopkins University Press. On his blog he writes about clinical trials in psychopharmacology, the history of psychopharmacology, and the impact of both trials and psychotropic drugs on our culture. David's latest book, Pharmageddon, documents the riveting and terrifying story of how pharmaceutical companies have hijacked healthcare in America and the life-threatening results. Visit his blog at www.davidhealy.org/blog
Vanessa Celis is an advocate for the LGBTQ people and believes many people are afraid to talk about their sexuality and gender identity because we live in a society that is not welcoming of the LGBTQ community. Vanessa is Hispanic, vegan, a feminist, a lover of animals and enjoys reading or writing prose and poetry. She identifies as pansexual and supports the lesbian, bisexual, transgender and questioning (LGBTQ) community one hundred percent. She has also suffered from depression and anxiety, but doesn't let it define her.
In her blog, Vanessa facilitates a healthy discussion about the relationship between mental health and sexuality/gender. She believes that if LGBTQ people do not get the proper support and acceptance based on their sexuality and gender identity, then their mental health suffers as a result. I have seen this occur in my personal life and in the lives of my friends. Currently, society is not LGBTQ friendly. Yes, things are slowly getting better. Visit her blog at www.healthyplace.com/blogs/thelifelgbt
Jodie Gale is a Master's qualified soul-centred psychotherapist, therapeutic counsellor, eating psychology & life coach, group facilitator and trainer based in Sydney. For over a decade she lived in London where she practised counselling and psychotherapy, alongside working for charities, creative companies and corporate organisations. In 2006, after many travels and adventures, she returned home to the Northern Beaches in Sydney where she now balances being a stay at home mum to two children and runs a busy part-time private counselling, life-coaching and psychotherapy practice. She blogs about a wide range of mental health issues from eating issues, body issues, depression, relationships, psychotherapy and spirituality. Visit her blog at www.jodiegale.com/blog
John Folk Williams is a great writer and a man who is very skilled and competent at a variety of different things. After being freed from depression many years ago, he developed a passion in helping those who are suffering from crippling melancholy. His mission was to educate readers about this dreadful illness that have caused countless number of people to live in the dark world of depression. His site offers self-help materials and information that have created a great impact on people's lives to the extent that the illness no longer control their lives and they can build a life worth living. Visit his blog at www.storiedmind.com/blog
Therese Bouchard is a gifted mental health writer, columnist, activist and an advocate for mental health illness. She spearheads an organisation called Beyond Blue Foundation that aims to help and support people who are suffering from depression and chronic mood disorders. She blogs at different websites and leads a wide variety of guest appearances on radio and TV shows across the U.S. Her blog is packed with helpful information on how to effectively combat and prevent depression. Visit her blog at www.thereseborchard.com
Dr. Sarah Ravin is experienced at treating young adults and teens that have eating disorders, depression and anxiety related problems. She has developed a clinical style and therapies that empower, collaborate and are highly family based. She encourages parents to actively get involved in their child's treatment process. Her mission is to provide an effective treatment that is directed to helping each patient to achieve recovery. She writes valuable information about a wide range of different mental issues on her blog. Visit her blog at www.blog.drsarahravin.com
Clare Rose Foster has a wide experience in providing online support to individuals who have mental health, relationships and sexual health issues. Clare has seven years of experience in providing online support for a range of issues including mental health, wellbeing and resilience, relationships, and sexual health. She also provides consultancy services and her website is a good resource that gives people the confidence to make changes and overcome obstacles to create a better life.She is gifted at writing for audiences, particularly young adults. Visit her blog at www.clarerosefoster.co.uk
Allison Dotson suffered from Obsessive Compulsive Disorder for nearly two decades and understands that the disorder is crippling. After she recovered from this illness, she became determined to shed light on the disorder and encourage people to get the help they need. She sought the help of a professionals to support her with OCD and she found the best strategies that helped her cope and deal with obsessions. Since her recovery, she is active in providing helpful resources to those who also suffered from this illness and her website is a plethora of resources that will help anyone to turn the tables on OCD. Visit her blog at www.alisondotson.com
Melissa Ferrari is  one of Sydney's leaders in Relational Psychotherapy, Relationship Therapy and Coaching. As a specialist in the field for over 17 years she has worked with many people to help them live more fulfilling and happy lives. She is a relationship therapist who helps transform people by working with them individually in private practice and in my one day or two-day weekend retreats. Melissa runs a popular Facebook page called Love, Life, Relationships & Transformation for those interested in issues to do with love, relationships, parenting, psychological wellness and happiness. On her blog she writes about relationship issues infusing cutting-edge neuroscience, psychotherapy and healthy relationship principles to give her readers sound information and strategies for creating healthy relationships.
Visit her blog at www.melissaferrari.com.au/blog
Anna is a freelance writer and social media strategist. She has been writing new novels and magazines. She loves to write and read books about the brain. She is also musically talented and she sings a lot. Anna is currently compiling an anthology of stories highlighting the many different kinds of decisions parents and non-parents make about parenthood in consideration of their mental health issues. Her blog contains different variety of articles which include several topics on mental illness. Visit her blog at www.blog.annaspargoryan.com
Clinton Power is a Sydney Gestalt therapist and relationship counsellor who helps singles and couples move out of relationship pain. He is passionate about helping individuals and couples create healthy relationships and has provided relationship counselling and couples therapy to people who have struggled due to painful relationship patterns for the last 14 years. In 2013 he published the Kindle eBook 31 Days to Build a Better Relationship, which has been downloaded over 3,000 times and received 21 five-star reviews on Amazon.
Clinton writes about topical relationship issues including dating, divorce, communication, sexual issues and trending news topics related to relationships. Clinton has a particular interest in how social media and the Internet is impacting relationships and writes about how the landscape of relationships is changing due to emerging technology. Visit his blog at www.clintonpower.com.au/blog
Cassandra is a 19-year-old student from the University of Melbourne who has experienced depression. She is passionate about writing about her mental health issues and finds it therapeutic to write about her experiences to raise awareness about depression. She was hospitalised after a suicide attempt when she started to share her experience of depression on Facebook and received an outpouring of support and comfort. Cassandra blogs about depression and a diverse range of other topics where she is brave, inspirational, educational and humorous. Visit her blog at www.cassandraemily.wordpress.com
Sarah Wayland is a writer, speaker and a researcher based in Normanhurst, New South Wales. She teaches in the school of Social Work at the University of New England where she conducts lectures for social worker students. She is currently completing her PhD in the area of missing persons.
She is a passionate writer, particularly about missing persons and trauma. She also has written blogs about mental health, non-traditional family structure, trauma and suicidal issues. She believes that reaching out for help is the first step any individual should take in order to build a meaningful existence. Her blog is a great help for anyone who wants to achieve mental wellness. Visit her blog at www.sarahwayland.com.au/blog
Jason is a licensed professional counsellor in Phoenix, Arizona. He holds a Master's degree in Psychology with a focus on counselling. He also has a post-graduate certification in Gestalt therapy. He has been a counsellor for over thirteen years now and has specialised experience in dealing with men who have confidence issues. Jason is passionate in helping other men communicate their feelings to make them feel better and learn good techniques to meet their needs in a healthier way.
Jason used to have insecurities about his skin, so he can acutely appreciate those who are bound by insecurities. His blog includes helpful content for men that talks about how to cope up with insecurities accurately and more effectively. He is focused on providing his clients the necessary tools that can help them create better lives. Visit his blog at www.phoenixmenscounseling.com/blog
Dr. Nelson is a sex and relationship expert and an author of several books on the topics of relationships, sex and monogamy including her latest book The New Monogamy. Dr. Nelson is a licensed psychotherapist with over 25 years of experience under her belt. She is also a Board-Certified Sexologist, Certified Sex Therapist, a licensed professional counsellor, and a relationship therapist.
Because of Dr. Nelson's extensive experience, she has become one of  the most sought-after speakers on the worldwide stage in the area of relationships and sex. She conducts workshops for couples that focus not only the emotional aspect of a relationship but also improving their erotic and sexual intimacy. Her blog is for couples who want to improve their relationship, enhance their sexual pleasure and get the sex they want. Visit her blog at www.drtammynelson.com/blog
Yael Saar is a coach for mothers who have experienced Postpartum Depression. She provides gentle guidance to mothers who have bouts of anxiety, Postpartum Depression and guilt. She is a member of IRL which is a mother's support group that meets once a month in downtown Ithaca that aims to provide free counselling and support.
In addition, she provides private coaching sessions that focus on disarming anxiety and anger. Yael has a passion for helping mothers survive depression, anxiety and anger because she was once struggling with these emotions. She succumbed to depression when her first born was about seven months old. She found strength in her loved ones who supported her physically and emotionally. Her blog is a great way for Yael to reach out to mothers all over the world and provide real solutions to mothers struggling with Postpartum Depression. Visit her blog at www.ppdtojoy.com
Robin Farr is a mother who struggled with depression on her own and survived. She started a blog in order to express her feelings and later found out that she was not the only person who was suffering from depression. Other mothers were able to relate to the articles on her blogs and began contacting her. Her passion for writing helped her find new meaning in her life.
Currently, she is a writer, a wife, a communications professional and a speaker. Aside from that, she is also a mother of two boys. These are the duties that Robin does on a daily basis, but nonetheless despite her busyness, she was able to have an impact to her readers and followers by writely honestly and practically about the impact of depression on mothers. Visit her blog at www.farewellstranger.com/ppd-resources-and-support
Melissa Haak is a mother who has been writing articles on different blogs that talk about motherhood along with the challenges of being a mother. Melissa was impacted by Postpartum Depression which gave her the ability to connect with mothers who suffered from this deadly disease. Her journey from experiencing depression to overcoming it and experiencing happiness has made her an inspiration to her readers. Visit her blog at www.peanutbutterinmyhair.com
Charlotte Fantelli is a mental health promotional expert that guides individuals who have psychological problems to find their way to life and achieve mental health. She is very passionate about mental health and gives encouragement to those who are suffering from mental problems.
Being a writer, Charlotte also provides the necessary information that people need to achieve better mental health. Her writing experiences honed her editorial and writing skills and her blog is the perfect resource for those who want to enjoy mental wellness. Visit her blog at www.mentalhealthy.co.uk/blogs
Ivy is a Post
partum Depression survivor who was diagnosed with depression six weeks after giving birth. Luckily, she had a great support system and she found healing from this disease after four weeks. The experience she had has fuelled her passion for writing. In fact, she was able to write and publish a book that tells her story.
Since 2006, Ivy has been a member of Postpartum Support International and is very active in finding an opportunity to raise public awareness about postpartum depression. Through her blog and books, she hopes to inspire as many women as possible and let them know that they are not alone in their fight against Postpartum Depression. Visit her blog at www.ivysppdblog.wordpress.com
Katie is a wife and mother of three children who has experienced many challenges in her life including various losses and mental health issues such as Postpartum Depression, Obsessive Compulsive Disorder, Posttraumatic Stress Disorder and General Depression. As a writer, she has made a big impact in the lives of the mothers who have experienced Postpartum Depression.  But through it all, together with the help of her husband and her kids, she has been able to overcome everything that life has thrown at her.
The things that she experienced inspired her to write her story and set up a blog to provide inspiration to the people and mothers, who like her, have experienced mental illness. Visit her blog at www.sluiternation.com
Colleen Morris is a counsellor and family therapist based in Geelong, Victoria. Colleen initially pursued a career as a music educator, completing a degree in music at Adelaide University before relocating to Tasmania's East Coast to pursue a teaching career. At 23 years of age she followed in her parents footsteps, and entered training to become a Salvation Army Officer. For the next 7 years she had leadership opportunities throughout Victoria and South Australia, in city and country locations.
Transitioning from being a single professional woman to a married woman juggling family and career, she became severely depressed, retreating into herself, struggling to cope with the daily needs of her family. This life crisis was the impetus for significant change and growth in her life. Leaving the safety of The Salvation Army, with her family she relocated to Geelong in 1993 to recover and make a new beginning. She has reinvented herself many times throughout her life including working as a youth and women's pastor, funeral celebrant, housing worker, manager of a mental health service, forensic drug and alcohol counsellor, and family therapist. On her blog she writes about a wide range of mental health issues including relationships, families, alcohol and drug addiction and personal growth. Visit her blog at www.watersedgecounselling.com/blog
In 1973 Candace Plattor was diagnosed with Crohn's Disease and within a year she was in the throes of prescription drug addiction. This lead to a dependence on pot smoking and alcohol abuse. After 14+ years of abusing substances, she reached her "bottom" and the began her journey of recovery and self-discovery. Over time she learned how to manage her chronic pain without abusing addictive substances and started to develop healthy relationships.
For over 20 years, Candace has been counsellor and addiction specialist in private practice who provides counselling for Substance Abuse, Eating Disorders, Problem Gambling, Internet Addiction, Nicotine Addiction and Compulsive Spending. Her best-selling book and accompanying workbook "Loving an Addict, Loving Yourself" has helped countless people deal with a loved one in the grip of addiction. Her blog is a huge resource for the families and loved ones of addicts who don't know where to turn. She shares helpful information on how to support an addict and provides interesting social commentary on current events related to addiction.  Visit her blog at www.candaceplattor.com/blog
Elisha Goldstein is an author, speaker and a licensed psychologist who integrates psychotherapy and mindfulness in order to achieve emotional healing. Elisha believes we have the ability to transform traumas and habitual patterns that keep us stuck in perpetual cycles of stress, anxiety, depression, or addiction and step into greater freedom and peace. He offers practical strategies to calm our anxious minds, transform negative emotions, and facilitate greater self acceptance, freedom and inner peace..
He has numerous published works and authored several blogs, articles and bestselling books. He offers effective strategies that will help anyone transform their negative emotions and move towards inner peace and happiness. His website is a wonderful resource for anyone who needs psychological help and a plethora of both audio and reading materials that help an individual to love himself again. Visit his blog at www.elishagoldstein.com/blog
Tammy is an autism mum and a mother of two, a boy and a girl. Her son was diagnosed with Autism at the age of 5 and considered as low functioning and non-communicating. Tammy writes about the challenges her family has faced, as well as celebrates the smallest of achievements, because they take a lot of work for her son to accomplish. Tammy shares her experiences of raising her son, product reviews and giveaways.
Her blog is perfect for parents who are struggling with their child's autism. Anyone who is a parent or has an autistic family member could relate to this blog, find helpful information and feel that there is someone who understands and can confirm that you should never give up on the dream of having a normal life for your child, because in the end, all your efforts are worthwhile. Visit her blog at www.autismlearningfelt.com/category/blog
Melli is a mindfulness teacher and a devoted mindfulness practitioner who loves sharing the joy of mindful living with her readers. Her mission is to help you enjoy a more conscious and connected life. She writes to purposely share simple tips on mindful living for everyday people. Her blog is perfect for people who are venturing out onto the mindful path and those who have been practicing some form of mindfulness for a period of time. Melli also runs mindfulness courses and retreats on a regular basis. Visit her blog at www.mrsmindfulness.com/category/articles
Monica Cassani received a BA in Religious Studies at UC Berkeley. After graduation she participated in an internship with the San Francisco AIDS Foundation which lead to her being employed by them as a social worker on their front lines. Many of the clients she worked with at the Foundation had a significant a psychiatric diagnosis. Later she took positions in mental health agencies working side by side with other social workers, therapists and psychiatrists for many years. Her clients were generally designated "severely mentally ill". Monica's blog documents and shares many natural methods of self-care for finding and sustaining health in body, mind and spirit. Her blog also deals with wider issues in the socio/political and spiritual realms as they pertain to mental health and human rights issues surrounding psychiatry. Visit her blog at www://beyondmeds.com